Biodiversity, climate change and environmental protection are causes close to your heart? You would like to contribute to conservation efforts but don't know how?
Well we have just the right thing for you!
As soon as our citizen science platform is up and running, we will be actively recruiting members of the public to contribute to climate protection and research. No experience or travel necessary! To find out more, read about our projects here.
Phenology and Climate Change
You enjoy spending time outdoors and would like to actively contribute to climate change research?
Then you have come to the right place! Soon you will be able to virtually capture your observations using a suitable companion for your smartphone. Call yourself a scientist in just a few clicks!
Altitudinal Limits of Trees
Do you like hiking in the Bavarian Alps and want to know how climate change affects trees in the mountains and mountain forests? Then our project is just right for you.
Are you an allergy sufferer and would like to know how pollen loads are related to climate change? Then you are in the right place with our subproject.
Find out now how we want to bring light into darkness with the help of the Citizen Science approach.
You are living in a city or outside and you get enthusiastic about animals? Then we need your help! In order for us to learn more about the changes in the occurrences and behavior of animals living in cities, we are developing an App to help us track animal observations made by citizens around Bavaria.
Phenology as an Indicator of Climate Change
Observed warming in recent decades has already had significant impacts on processes in nature, also referred to as the "footprint" of climate change. In particular, plant phenology, i. the doctrine of seasonal manifestations, has played a prominent role as a bioindicator of change. Budding and flowering times are temperature-sensitive and their long time series show a steady advancement of event dates.
In subproject 4, plant phenology is used to better detect and communicate the consequences of climate change, to use it for (school) education, and to make predictions about future change under fluctuating environmental conditions.

Its simple methodology allows for a smooth integration in the school curriculum. By means of phenological experiments, students will have the opportunity to work as 'junior scientists' and directly simulate the effects of climate change on plant life. The BAYSICS toolkit will provide all relevant infrastructure required to participate in the program, including tools for data collection and evaluation of results.

In collaborating with relevant BAYSICS subprojects, results of these phenological experiments will then flow into climate reports developed by schools for their own region.
Ultimately, BAYSICS citizen science observation and experimentation data will help to close existing information gaps about (climatically induced) driving factors of change, and bring to light their effects on associated ecosystem services.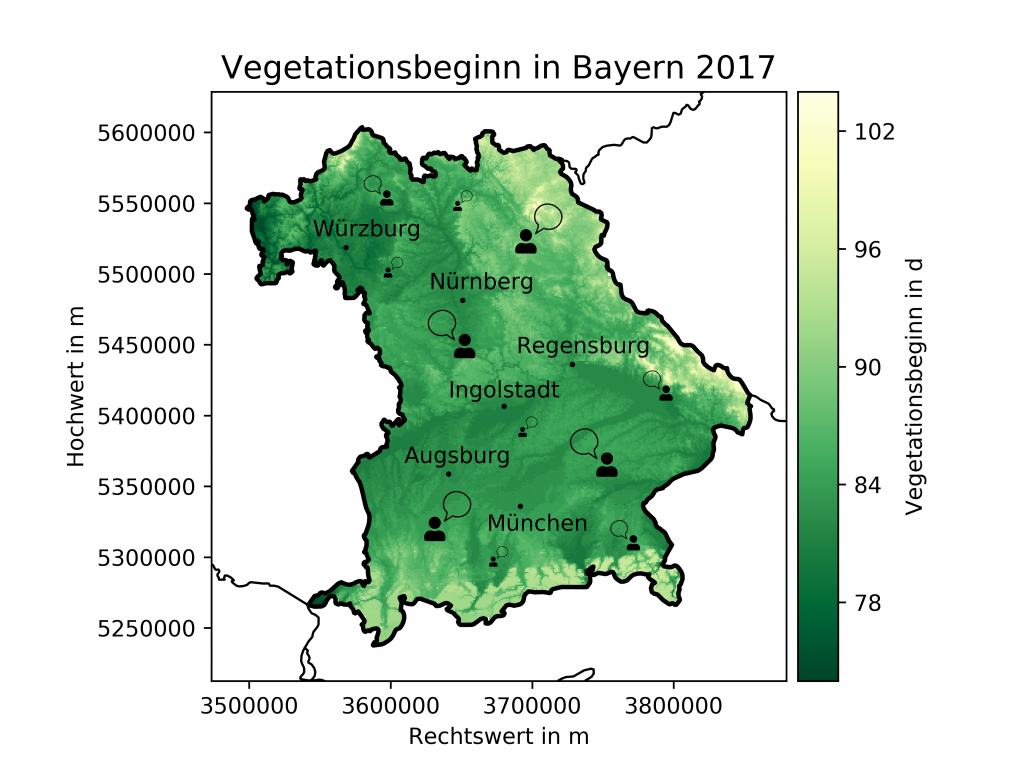 Climate Related Changes in Pollen Loads
This subproject considers the citizen science approach to evaluate climate-induced variations in pollen load. Amongst others, it aims to evaluate the appropriateness of urban greenspaces and city districts to reduce pollen exposure.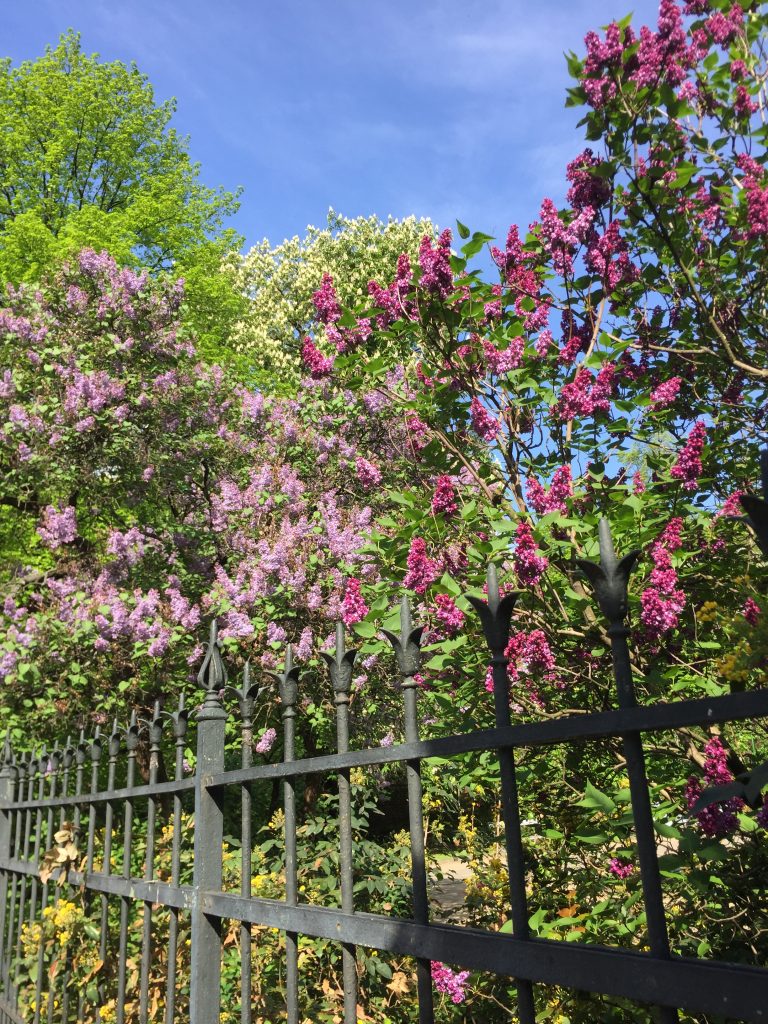 The results on the allergenicity of urban green areas serve, among other things, as a basis for decisions on new plantings or the redesign of green areas. In this way, ecosystem services such as recreation, climate regulation or improvement of air quality can be maintained, while the ecosystem disservices caused by pollen are reduced.

In order to adapt to climate change, detailed knowledge about the spatial variability of phenology, pollen season and pollen intensity is required.

Since cities are known for their urban heat island effect, dry conditions and air pollution, investigations along urbanisation gradients (space-for-time approach) can be used to assess the influence of temperature on pollen production. As temperature is expected to increase due to climate change, this approach can be used as a proxy to predict future effects of climate on allergenic plants.

This subproject thus aims to use the citizen science approach to evaluate climate-induced variations in pollen production, pollen exposure, diurnal emission patterns of allergenic plants as well as individual symptoms. In addition to the installation of pollen traps and meteorological stations in a large city (Ingolstadt), the focus of this subproject is to develop an App that can be used by citizens to report on allergy symptoms or allergenic plant observations from the comfort of their own homes.

Detection of Altitudinal Limits of Tree Species
The disappearance of glaciers and the thawing of permafrost soils as a result of climate change can be seen by anyone travelling in the high mountains: the area covered by glacial ice is decreasing, bare rock and vegetation-free gravel surfaces are appearing, slopes previously held together by permafrost are starting to move and the danger of falling rocks is growing.
But the flora is also reacting to global warming: formerly vegetation-free areas are gradually being overgrown and herbaceous plants from the lowlands are penetrating more and more frequently into the summit regions. It takes longer for woody plants to settle and establish themselves.
Is it true that trees and shrubs are moving into even higher mountain regions as a result of climate change? Is the tree line rising? Is the structure of the mountain forest changing because some tree species can now thrive at higher altitudes than before?
We want to address these questions in our subproject. Since we can not predict the future, we compare the current height records of the individual tree species with historical data, when about 170 years ago at the end of the so-called "Little Ice Age" it was almost two degrees colder than today.
These comparative data from 1854 were obtained by Otto Sendtner, a Munich botanist who for six years, on behalf of the Bavarian King Maximilian II, had barometrically surveyed the highest occurrences of a total of 1,692 plant species in the Bavarian Alps.
Report to us using the BAYSICS app or the BAYSICS data portal (see below) where you spotted a particularly high-altitude beech, fir & co. during your hike (any mountain in the Bavarian Alps)!
The more reports we receive, the more clearly the impact of global warming can be illustrated. Perhaps you will find an even higher tree than another participant?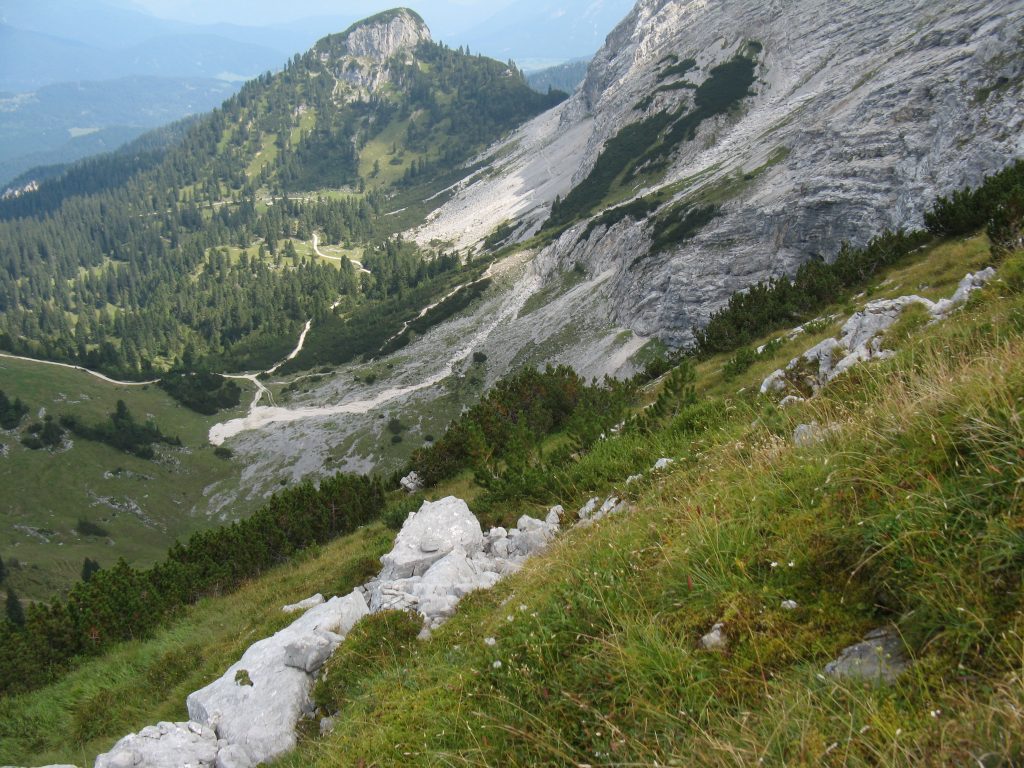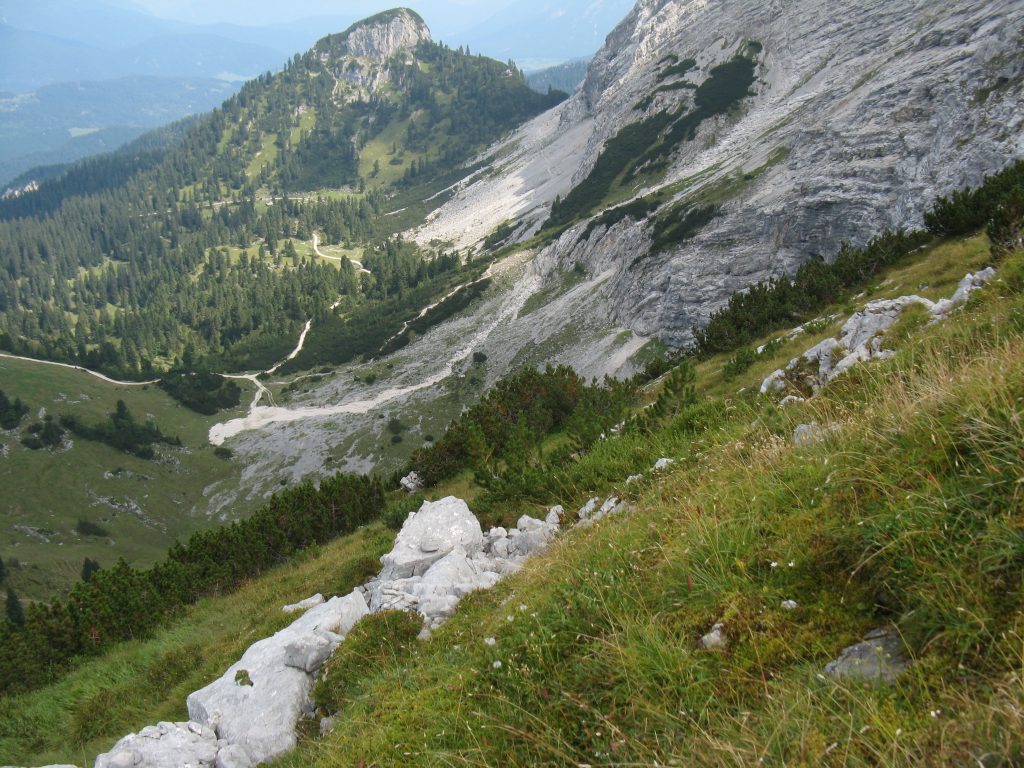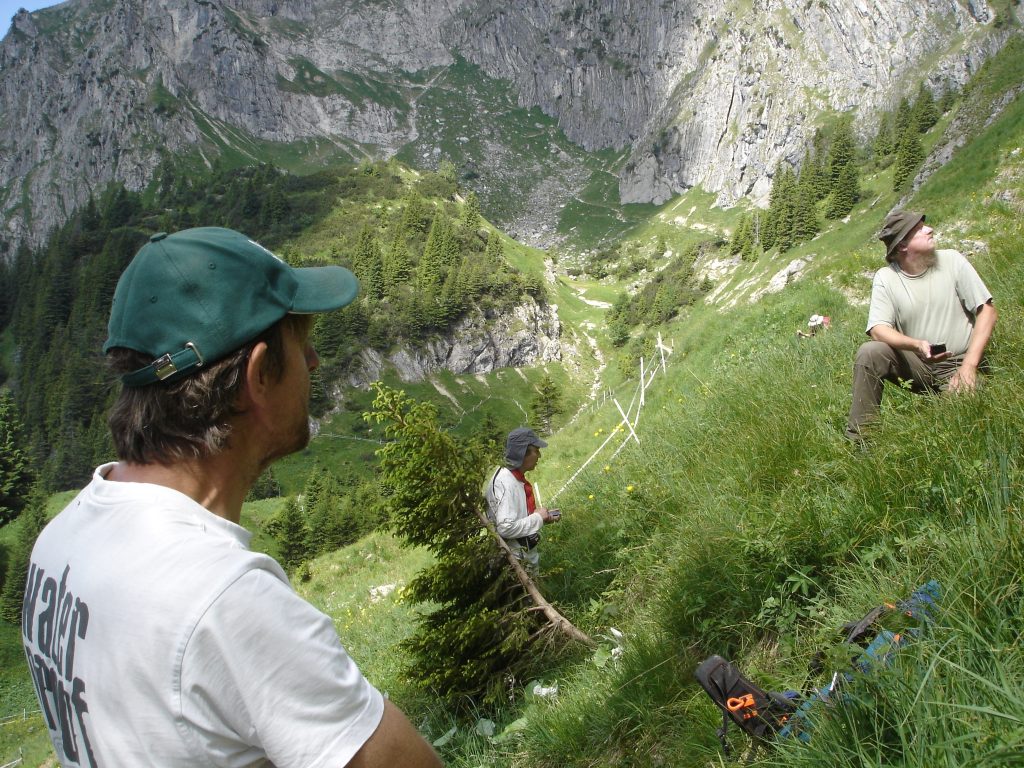 Animals in the City: Environmental Justice in Times of Climate Change
Biodiversity loss and climate change-related changes to animal distribution and behaviour are normally considered as expert knowledge. This is particularly true for people living in cities, most of whom have little daily contact to nature.
For city dwellers, urban greenspaces are the main place to experience nature and animals in the wild, yet those spaces are under pressure as cities grow in size and density.

Modifying older buildings in hopes of adapting to climate change (e.g. through insulation), often leads to a further loss of breeding opportunities for birds, bats and other animals.

Methods such as "Animal-Aided Design" (Weisser & Hauck 2017) thus aim to integrate animals into the planning of urban greenspaces, thereby improving the human experience of nature in cities. However, encouraging environmental protection in this way heavily relies on the active participation of citizens.

This subproject therefore aims to actively involve citizens in the collection of data on animals inside and outside cities, in hopes of further understanding how climate change and urbanisation affect animal distribution and behaviour. In addition, it aims to explore human preferences for particular animals and the factors that influence whether humans like to have wild animals in their vicinity.
The results of the project will increase our understanding of how city dwellers perceive animals and how their awareness about nature can be raised.

Results will be used to inform future urban planning projects and to help them design cities and greenspaces that respect to both humans and animals.